SEE THE NEW CRYO STORE PICO
Something Amazing Is Here
Automated cryogenic storage is the wave of the future – and the surest way to ensure you're keeping your samples (and staff) safe while working more efficiently. Automation reduces the risk* of samples being repeatedly exposed to ambient temperatures, and helps you keep accurate chain-of-custody records. But current R&D (and clinical) spaces don't always have room for the type of equipment that makes automation happen.
That's all changing. Introducing the new Azenta Cryo Store Pico™ – a space-efficient automated cryogenic storage system that offers increased sample protection, integrity, and traceability along with labware flexibility. Keep your most precious samples safe.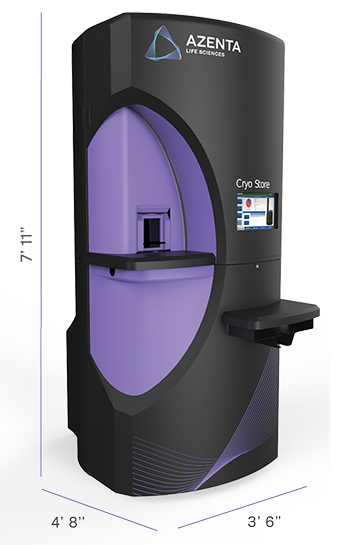 Keep samples (and staff) safe
Access needed samples without exposing innocent samples to uncontrolled transient warming or staff to cryogenic dangers.
Ensure accurate record keeping
Embedded software manages automated tracking of sample access, temperature exposures, and chain of custody records.
Fit automation into any space
The Cryo Store Pico fits through standard 32-inch wide doors, elevators and labs, and features a sleek public-facing design similar to a vending machine.
Request a Demo
Fill out the form to be one of the first to get a live demo of the new Azenta Cryo Store Pico™.
The Azenta Cryo Store Pico Brings Automation Anywhere
Lab, clinics, and small-scale cell and gene therapy trials can access automation-driven best-practices in sample management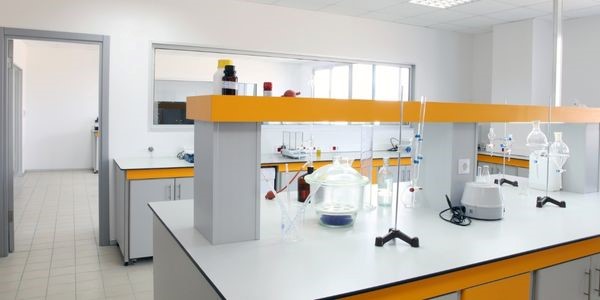 The right height for your facility
At under 8 feet high, the Cryo Store Pico fits within standard elevators, through standard 32-inch doors, and in standard height rooms. No on-site construction or modifications are required​ to get the Cryo Store Pico operational in your space. The vending machine-like profile means it fits neatly into any public-facing space and puts sample access quickly (and securely) in the hands of staff.
Complete sample management and labware flexibility
Integrated software manages sample libraries and partitions, supports sample barcodes, and keeps track of positions and temperature exposures. The software also helps manage user access and sample traceability, supporting compliance, and data integration through an API. As a flexible solution, it works with a mix of different types of labware.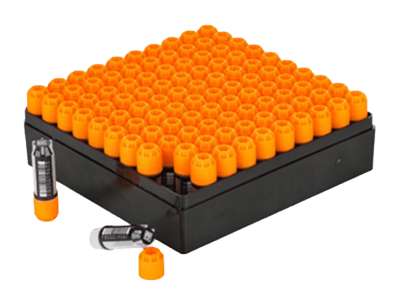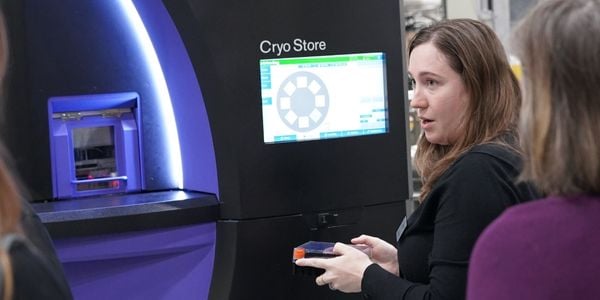 Fully automated system for user and sample safety​
Eliminate human error by retrieving the correct sample every time. The sleek vending machine-style ​design eliminates user contact with cold parts and limits exposure to liquid nitrogen (LN2). The system includes safety features that help prevent user injury while logging access reliably.
* Sample Warming During Innocent Exposures From an LN2 Freezer: Comparing Temperature, Time & Workflow Using Manual vs. Automated Systems (White Paper)
Demo the New Cryo Store Pico
Learn more about the new Automated Sample Storage System