MANUFACTURING
& DISTRIBUTION PHASE
Build a seamless supply chain with industry-leading automation and informatics from Azenta Life Sciences.
EXCEED IMPOSSIBLE STANDARDS



Transcend

cell and gene therapy product

delivery

expectations
Support the integrity of your breakthrough cure from scale-up to scale-out to patient with the most advanced cold-chain logistics, automated tools, and storage services at your site, our site, or both.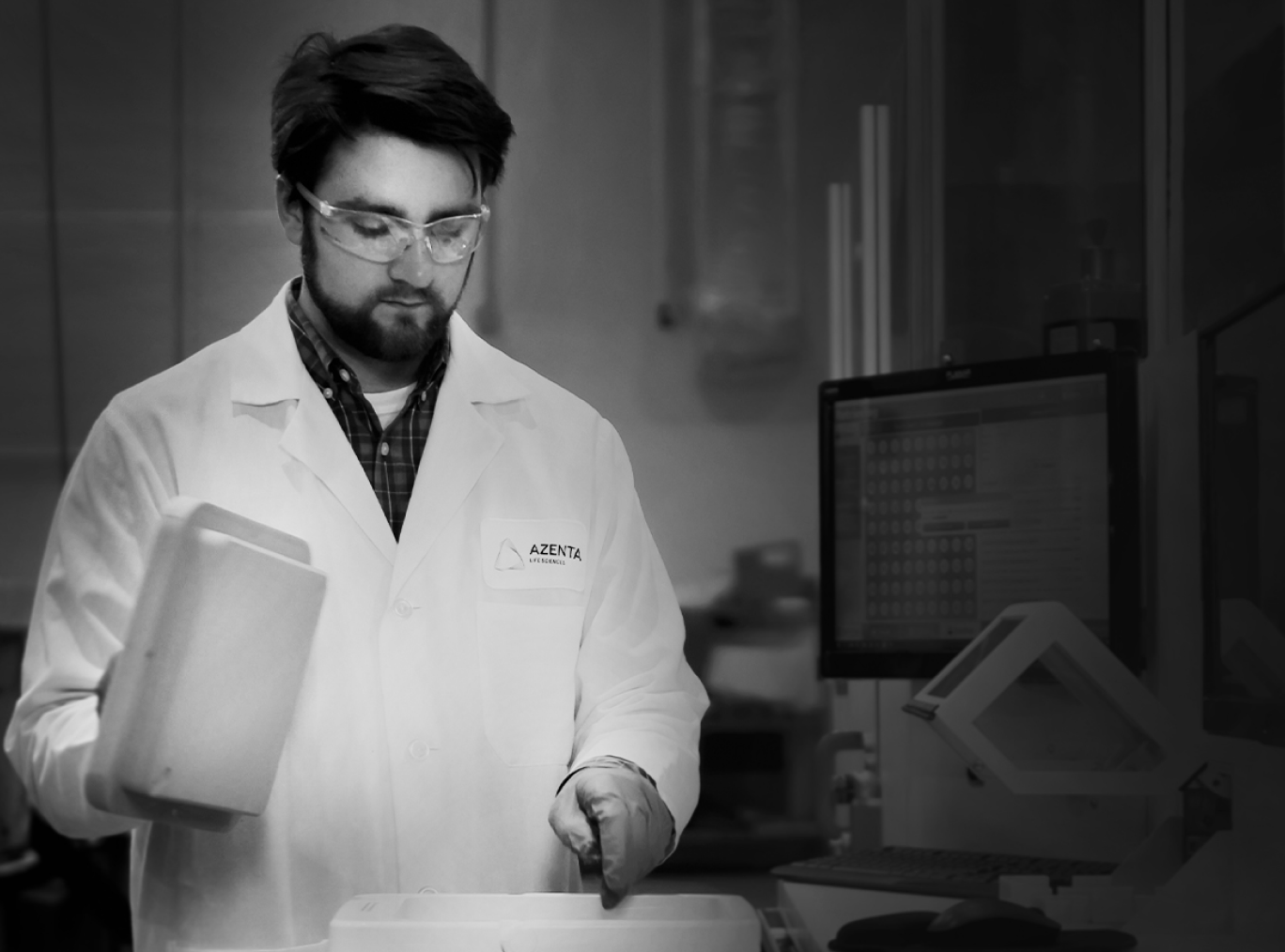 MANUFACTURING SCALE-UP

Azenta Life Sciences' best-in-class automated cryogenic storage solutions and associated data management and tracking enable a streamlined scale-up process for advanced therapy manufacturing, including full audit trail tracking.

Services include: Automated Cryo Storage

THERAPEUTICS MANAGEMENT

Leverage Azenta Life Sciences' expertise in cold chain logistics to streamline management and logistics of advanced therapies, including cGMP storage and therapeutic distribution.

Services include: Drug Product and Cell Therapies
Tessa Therapeutics is a clinical-stage biotechnology company developing a portfolio of novel next-generation cell therapies for cancer. Proud to be innovators in the field of cancer immunotherapy, hear how Azenta helped overcome challenges around cryopreservation and cold chain scalability, in their commitment to making a difference in the lives of cancer patients worldwide.
FEATURED PRODUCTS & SERVICES



Rise to the challenge with
the

right partner



Safeguard the integrity and quality of your drug products while meeting cGMP and regulatory requirements.
Manufacturing Scale-Up
Leverage modular, scalable automated ultra-cold and cryogenic storage systems to seamlessly support manufacturing and distribution scale-up.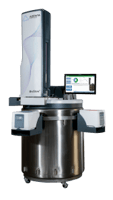 Industry-leading automated storage systems provide secure and accurate inventory control.
Storage & Logistics
Flexible pharmaceutical cold chain logistics and pharmaceutical distribution solutions to safeguard the integrity and quality of your cell and gene therapy products.
Rely on Azenta for critical reagent and product management solutions, meeting cGMP and regulatory requirements.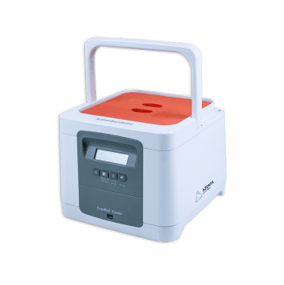 The LN2 vapor-based CryoPod Carrier provides a safe, portable, and trackable solution for carrying intra-lab temperature-sensitive biological materials.
EXPERT INSIGHT



The Cold Truth About Storing and Managing Advanced Therapies
Manufacturing and distribution of cell and gene therapies relies on stable low temperatures. Routine handling in and out of storage can expose materials to harmful temperatures, making rigor and reproducibility essential.
FURTHER READING



Learn more about our unique, integrated

enterprise-wide solutions
for cell and gene therapy
Dig deeper into our comprehensive offering across genomics, cryogenic storage, automation, and informatics. Share these resources with your colleagues to spark a discussion.

Sample and Material Management for Cell and Gene Therapy
Download PDF >
Accelerating Gene Therapy Cures: An End-to-End Ultra-Cold Chain Storage and Management Solution
Download PDF >
DEVELOPMENT PHASES



Preparing for scalable

cell and gene therapy solutions

STAY IN TOUCH



Be among the first to learn

what's newly possible
Want to validate, optimize, or scale up right now? Need to know what's next? Connect with Azenta Life Sciences, leading the way in cell and gene therapy infrastructure and expertise.