Maximize productivity and gain an automation advantage with our small footprint SampleStore™ designed to fit in today's standard lab
The Azenta Life Sciences Space Efficient SampleStore is an automated sample storage system created specifically for temperatures from ambient to -20ºC. It is the ideal solution for those with smaller sample collections but require the automation benefits of easier, faster, and more reliable access to high-quality samples.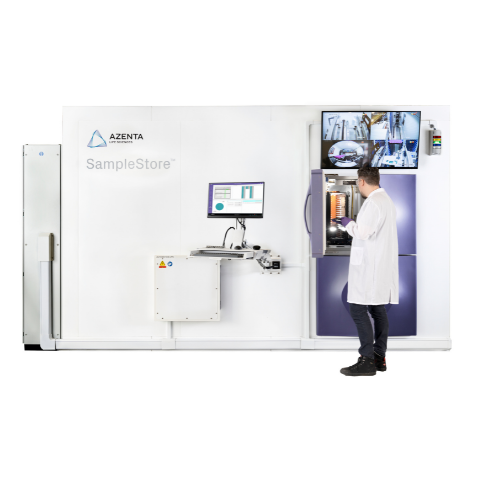 Easily Configurable
Automated sample stores with standardized configuration available in 3-6 months

Fast Sample Retrieval
Make compound management effective with dedicated picking modules

Small Footprint Storage
Fits in your standard laboratory with storage capacity up to 2 million tubes
Maximize Sample Integrity and Accessibility
With industry-leading storage offerings, Azenta Life Sciences delivers automated systems that support the highest quality inventory management, reduces variability, minimizes risk and backed by the experience of a global support team.
Features
Improve sample protection through automated handling resulting in minimized sample temperature cycling

Robust refrigeration designed for sample protection from disasters

Push button sample storage and retrieval - no need for manual search for samples

Improve workflow and efficiency with direct workcell integration via Automation Interface Module

Capture sample code data upon input to automatically update inventory and assign storage location (sample chain of custody and audit trail reports)






Options
Schedule jobs and set pick-lists from your store, office or home with proprietary Strata software

Compatible with acoustic workflows

Adaptable storage automation from single labware type to multiple formats (sample and acoustic tubes, vials, punch and select microplates -formerly REMP)




Applications
Enable scientific discoveries through accurate, small footprint automated sample storage. Maximize productivity and gain an automation advantage by spending less time managing samples.
W
hy Acoustic Tube Dispensing?
Our space efficient SampleStore™ comes with a complimentary starter Acoustic Tube package, allowing you to jumpstart your project with the most cutting-edge technology in the market.
The Azenta Acoustic Sample Tube brings together the benefits of the Echo Liquid Handler and the Azenta 2D Coded Sample Tube range.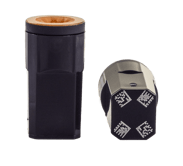 Only thaw samples you need

Longer sample lifetime

More robust assays

Compound saving

Save on consumables

Mitigate cross-contamination
Partnering with Azenta Life Sciences
With over 20 years experience, we have an installed capacity of over 500 million samples with automated stores accommodating collections from fewer than 7,000 up to 100 million samples.
Watch this video to learn how our automated storage systems can help life science organizations reach new heights in their pursuit of scientific progress.