Azenta Life Sciences at SLAS 2022 Conference
We invited you to join us at SLAS 2022, to discover our latest sample management innovations to help you accelerate discovery, development and delivery, including:
New launches across our range of Automated Sample Storage, Consumables and Instruments
Live demonstrations presenting innovative instruments and consumables for lab automation, including new sample tube instrumentation for secure sealing and low binding plates for sensitive applications like NGS sample prep.
Expert speaker presentations from acoustic technology to cryogenic storage to offer you an automation advantage.
Didn't see us at SLAS 2022? Let's connect!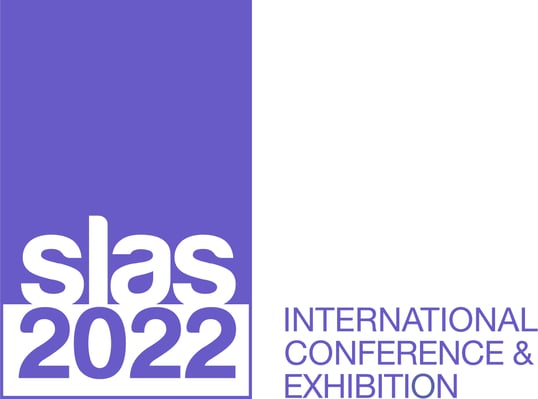 Did you see all the buzz and automation action at SLAS 2022? Our exciting new product launches, and exhibitor tutorial showcased our high-impact innovations enabling life sciences companies to bring breakthroughs and therapies to market, faster.
Introducing the New BioStore™ Cryogenic Storage Solution
Next-generation automated cryogenic storage solutions, optimized to better suit the limited space available in today's busy laboratories. Manage high-value inventories which require documented, repeatable processes with greater space efficiency.
ON DEMAND Tutorial: Amplifying Future Research Using Acoustic Sample Management
The Azenta Life Sciences, Beckman Coulter Life Sciences and Titian Software collaboration continues to support drug discovery at several leading life sciences companies. With further adopters actively preparing to 'go live' in 2022, hear from AstraZeneca and GSK on their vision of the future of this technology driving improvements in research.
Speakers:
Alex Pierson, Technical Product Manager, Access Solutions Group, Beckman Coulter Life Sciences
Arthur Yarwood, Software Team Leader, Titian Software
Dean Montano, Senior Product Manager, Azenta Life Sciences
Brenda Li-Johnson, US Sample Management Group Leader, GSK
William Fedyk, Senior Scientist - Discovery Sciences - Compound Synthesis and Management, AstraZeneca


SLAS 2022 VIDEO HIGHLIGHTS REEL​
SLAS 2022 VIDEO PLAYLIST: AZENTA LIFE SCIENCES AT SLAS 2022​