Cell & Gene Therapy Manufacturing & Commercialization Europe
December 5-8, 2022
Beurs Van Berlage, Amsterdam, Netherlands
Booth #30
It's now possible to bring cell and gene therapies to market with speed and precision. Connect with Azenta Life Sciences, leading the way in cell and gene therapy infrastructure and expertise. Safeguard the integrity and quality of your drug products while meeting cGMP and regulatory requirements. Visit our booth to discuss ways Azenta can help build a seamless supply chain through:  


Automated Storage Systems
Global GMP Storage and Distribution
Multiomic Product Characterization
Abstract:
Advanced therapies require a new level of rigor and temperature tracking to maintain and optimize dosing potency. Building a system which considers these important aspects is challenging. Safeguarding each step along the way requires strategy to minimize variables and ensure a repeatable scalable process. This presentation will highlight some of the challenges sponsors have faced and the solutions employed to scale ATMP programs, leading with efficiency and quality.
Applications: cell and gene therapy, scaling solutions, cold chain, manufacturing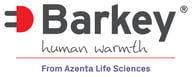 Barkey®
Booth #31
Barkey joined Azenta this year and is specialized in controlled rate thawing devices which ensure the integrity of cryogenically frozen biospecimens and materials. These devices are particularly necessary in the delivery of Cell and Gene Therapy applications where Barkey is the innovation market leader. Visit their booth next to us.
Azenta provides a comprehensive range of solutions across every phase of CGT development. We'll support the rigor of your program all the way from target discovery through scale-out.
10 Years of Building a Leading Edge Life Sciences Company

Never miss an update
Get the latest event updates, industry trends and best practices straight to your inbox to help bring your research to market faster.